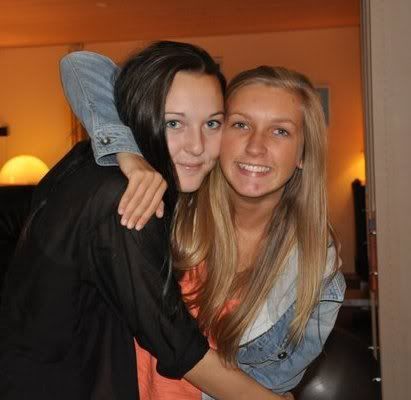 Billedet er af min fantastiske veninde Christina og jeg, fra klassefesten denne lørdag/The picture is of my amazing friend Christina and I, at the class party this saturday :-)
Det er jo hundrede år siden jeg sidst har blogget, men der har bare været så meget! 2.g er i fuld gang, og dette mærkes med en tysk stil, en matematik aflevering og tonsvis af læse lektier til hver dag, pyha. Men livet som 2.g'er er ikke kun hårdt, det er også fyldt med fest og farver :-) I denne weekend var jeg til 18 års fødselsdag om fredagen, til klassefest med min dejlige klasse om lørdagen - kom hjem kl. 6, og sov hos en veninde, stod op kl. 10 og tog derefter direkte ud til Ledreborg slot med min familie, for at se Disney-koncert! Men jeg beklager meget at "bloggeriet" ikke har været så hyppigt, men jeg har bare meget at se til. Håber I alle nyder livet, det gør jeg i hvert fald!
It's been ages since I've blogged last time, but there has just been too much! 2nd year in High School is started, and that I can feel with a German assignment, a math assignment and a bunch of stuff to read every single day. But life as a 2nd yearer in High School isn't just hard work, it is also filled with party and colors :-) This weekend I have been to a 18 years birthday this friday, to a party for my lovely class at the saturday - I came home at 6am and slept at a friends house, we woke up at 10am and afterwards I took directly to Ledreborg Castle with my family, and saw a Disney-koncert! But I apolegize for the lame blogging, but there has just been too much going on. Hope you all enjoy life, I certainly do!